Executive Director
December 2023 | Lakeville, CT
Download PDF
Project SAGE seeks a collaborative, inspiring Executive Director to provide leadership and strategic vision to support the organization's goal to end interpersonal, relationship violence in the Northwest Connecticut community.
About Project SAGE (formerly Women's Support Services)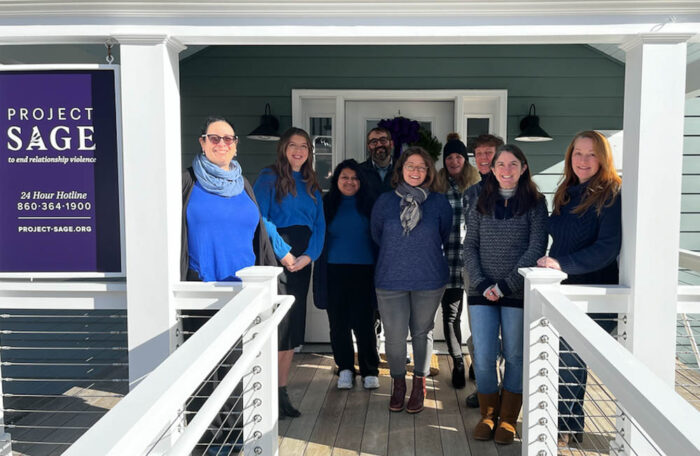 According to the National Centers for Disease Control and Prevention, one in three women and one in four men in the United States have experienced severe physical violence by an intimate partner.
With a powerful mission to create social change that ends interpersonal, relationship violence, Project SAGE challenges attitudes and beliefs about power, control, and gender norms and advocates for victims and survivors. Serving six towns in the Northwest Connecticut community, the agency supports survivors, raises awareness through education and training, and challenges community businesses, providers, schools, and others to do better by victims and survivors in all they do.
For over 40 years, Project SAGE has worked towards their vision of a world in which everyone can be themselves and have healthy relationships. Last year, Project SAGE provided:
Services to 821 adult and youth clients
Criminal and civil court advocacy and support to 670 victims of family violence
195 prevention workshops to children and teens in local schools, daycare programs, and camps
Responses to 1,485 hotline crisis requests
Emergency shelter to 20 people (for a total of 2,135 nights of shelter)
Statement of Principles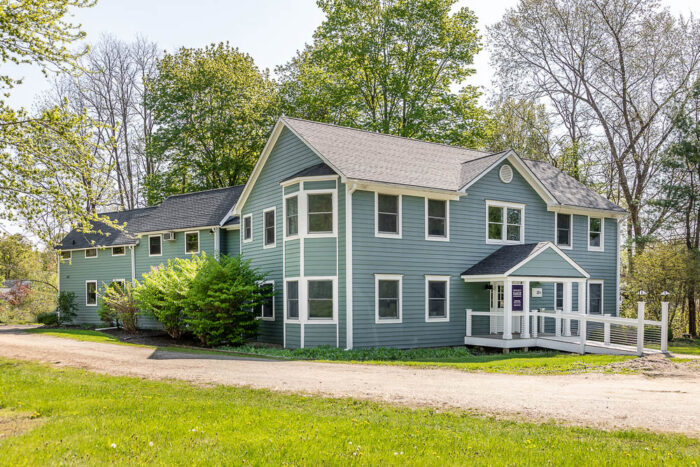 Cooperation and Mutual Respect
Project SAGE is committed to the development of each person's full potential, and the dignity and worth of each individual's talents and contributions. Relations among staff, between staff and Board, and with volunteers will be guided by cooperation and mutual respect.
Collaboration and Communication 
Project SAGE strives to maintain a supportive and collaborative environment where each person can bring their best to the work and mission of Project SAGE. Project SAGE values honest, direct, and respectful communication among staff, volunteers, and Board members.
Strength in Diversity
Project SAGE believes honoring diversity and striving for inclusiveness are values of strength that contribute positively to the work and mission of Project SAGE.
About Philanthropy at Project SAGE
With a current annual budget of $1.5 million, Project SAGE has recently experienced significant growth and has a strong foundation—both in terms of reputation and revenue generation—on which to continue to increase their impact.
Last year, the agency raised 36% of its revenue from individual and institutional donors, 35% from state and federal funding, and 29% from their nationally acclaimed annual event called Trade Secrets. Project SAGE's committed Board of 18 members actively engages in fundraising, with 100% Board participation in giving and willingness to reach out to their networks and assist in the thoughtful identification, cultivation, and stewardship of donors. In addition to partnering with the full Board on fundraising, the Executive Director will also collaborate closely with four active Board Committees.
In February 2022, Project SAGE moved to a new space with increased capacity for client services and staff needs. They are now embarking on the second phase of the building renovation and plan to continue to leverage the enthusiasm for the project, which will be a focus of fundraising in the coming year.
Given compelling fundraising opportunities and a DonorPerfect database that includes 10,100 donors and prospects (many with significant capacity and inclination), Project SAGE is poised to strengthen philanthropy in the near term. The Executive Director will play a critical role in this growth and supporting a philanthropic culture of hospitality and generosity. They will also have the opportunity to expand the Development office with an emphasis on best practices and diversification of revenue sources.
About the Position
Reporting to an engaged Board of Directors and leading a staff of 12 (with five direct reports), the primary role of the Executive Director will be to provide the overall leadership, administration, and supervision of Project SAGE. The ED will also plan, implement, and evaluate the programs and services of Project SAGE in accordance with the organization's mission statement, strategic objectives and plans, and required standards, in collaboration with the Board.
This salaried, exempt position will balance the development of a forward-looking Executive Director's unique vision for the organization with successful oversight of day-to-day operations and a focus on internal and external relationship building.
Key Responsibilities
Strategic Direction: In consultation with the Board, develop a new strategic direction and plan for the organization
Personnel Management: Create and maintain a workplace that encourages personal growth and demonstrates commitment to staff involvement in decision making
Fundraising and Fiscal Management: In collaboration with staff and Board members, explore revenue growth strategies and ensure responsible fiscal management
Program Administration: With support from the Board, ensure that all Project SAGE programs— including advocacy, shelter, crisis intervention, and support groups—are provided for
Direct Service: Provide guidance to the Director of Client Services and other direct service staff to ensure the delivery of client services
Outreach, Education and Public Awareness/Relations: Advance awareness of Project SAGE's programs and mission in the community
Board Relations: Support and help develop the work of the Board of Directors
Connecticut Coalition Against Domestic Violence (CCADV): Perform duties required to fulfill Project SAGE's obligations as a CCADV member
Key Qualifications
Passion for Project SAGE's mission
A professional and/or personal commitment to supporting survivors of domestic violence
Seven+ years experience managing programs or operations in a nonprofit agency, three+ years in a leadership capacity
Strong fundraising and relationship management skills; major gift experience a plus
A solid track record of responsible fiscal management, operational skills, and program development, preferably within the health and human services or social justice sectors
Experience establishing and maintaining effective relationships with Board and Committee members
Interest in and ability to serve as an ambassador for the organization and team up with community partners to raise awareness of Project SAGE
Knowledge of the region or familarity with rural communities
Leadership skills, including consensus-building, diplomacy, problem solving, decision-making, and delegation
A collaborative, intentional, transparent approach to management
Willingness to roll up their sleeves and be entrepreneurial
Demonstrated cultural competence
Effective oral and written communication skills; strong public speaking skills a plus
Empathetic, self-motivated, self-directed, and deadline-driven
Bachelor's Degree required; Master's in Nonprofit Management, Social Work, or a related field a plus
Compensation
The salary range for this position starts at $110,000. The successful candidate's starting salary will be determined commensurate with experience, competencies, and skillset.
The position is locally based. The Executive Director should have the ability to travel as needed in their scope of service to Project SAGE; therefore, a valid driver's license and current certificate of insurance is required.
Project  SAGE is an Equal Opportunity Employer that does not discriminate on the basis of actual or perceived race, color, creed, religion, national origin, ancestry, age, sex (including pregnancy, sexual harassment), pregnancy, childbirth and pregnancy-related conditions, gender identity or expression (including transgender status), sexual orientation, marital status, veteran status, learning,  intellectual disability, learning disability, physical disability (including, but not limited to, blindness), present or past history of mental disability, having opposed or complained of such conduct believed to be discriminatory (i.e., retaliation), genetic information, prior conviction of a crime, or any other characteristic protected by applicable federal, state or local laws and ordinances. Project SAGE's management team is dedicated to this policy with respect to any of its activities, including but not limited to selection of its volunteers and vendors, recruitment, hiring, placement, promotion, transfer, training, compensation, benefits, employee activities, access to facilities and programs and general treatment during employment.
If you are interested in being considered for this search, please use the form below to submit your cover letter and resume in confidence.
Lynn Shevory
Senior Consultant
Development Guild DDI